It's hard to know which is worse – suffering physically for years or believing you were making up all this excruciating pain? That it was a manifestation of your spirit?
This was the reality for so many women touched by the Essure female contraceptive device.
The brainchild of Australian doctor Professor John Kerin, the tiny metal coils were designed to be inserted into each fallopian tube, causing enough scar tissue to form to prevent sperm from reaching an egg.
On this measure, for many patients, it failed.
The women with the devices still got pregnant, in some cases more than once.
But it was the instantaneous and continuous pain endured by tens of thousands of other women that caused the most damage.
Simonne Burford is one such woman, and she is still reeling from the ramifications of the dodgy device.
"It was probably the most painful experience I've ever had, including childbirth," she told us of the initial procedure to insert the two devices.
But what followed was much worse.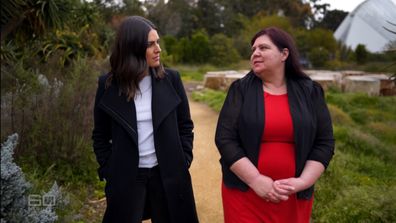 "I started having nausea, vomiting, metal taste in my mouth, one side of my face went numb," she said.
"My hair started falling out in clumps, I had a rash on my hands and feet that looked like contact dermatitis, it was blistering.
"Passage of blood clots the size of golf balls, continuous periods that did not stop."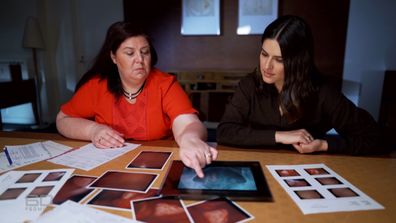 Wracked with pain most days, the young mother could barely care for her three sons, one of whom was just three months old when she underwent the Essure procedure.
But what was most difficult to understand was what happened when she went to see her doctor about the debilitating symptoms she was suffering from.
"No doctor believed me. He said it was all in my head and referred me to mental health," she said.
"And it also affects your family and your ability to be a good mother, a good wife, a worker, because they hear that everything is fine, so they start to think that there is something wrong with you."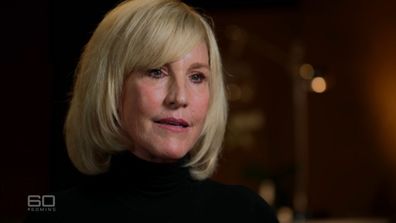 Sioux Bettiens was told the same thing. Likewise, at least a dozen other women we spoke to while researching this story.
And those are just the ones we know about. There are worries that there could be hundreds more, who have no idea Essure is to blame for any continued suffering.
The only cure for the pain women like Simonne and Sioux felt was a hysterectomy.
Simonne, was only 36 at the time, and said she had the uterus of a 70-year-old.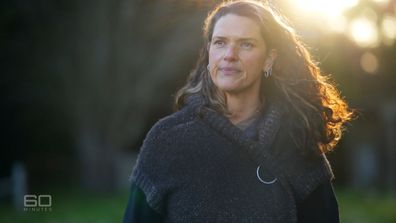 Through their pain and sense of betrayal, the women found the strength to come together to sue those responsible, including Bayer – the maker of Essure – for the damage done to their bodies.
And for being robbed of years of their lives as a result.
While Bayer has already reached a $2.5 billion settlement with 39,000 women in the United States, the pharmaceutical giant is holding its own in Australia, determined to go to trial early next year.
It's not hard to see why Australian women continue to feel let down – not just by Bayer, but by the Therapeutic Goods Administration, which endorsed the device, and their doctors, who have continued to ignore their pleas for help. 'assistance.
It may seem flippant to describe this as a "women's issue", but the important reality is that this is a women's issue, which is probably why it took so long to get it addressed.