A team of researchers from Korea's Ansan University Hospital (KUAH) has proven that the subjective symptoms of chronic tinnitus can be alleviated through virtual reality (VR) treatment.
Tinnitus is the subjective sensation of noise in the ear without external auditory stimulation, known to occur in 10% of people worldwide. Severe tinnitus causes mood disturbances and decreased concentration, affecting the patient's quality of life and impacting him socially and economically.
The research team, led by Professor Choi June, conducted a virtual reality treatment program on 19 patients aged 33 to 64 complaining of chronic subjective tinnitus for more than three months. Additionally, they evaluated the possibility of tinnitus treatment using virtual reality. They published the results in "A clinical trial of patient-specific virtual reality intervention for tinnitus" in a recent issue of Scientific Reports.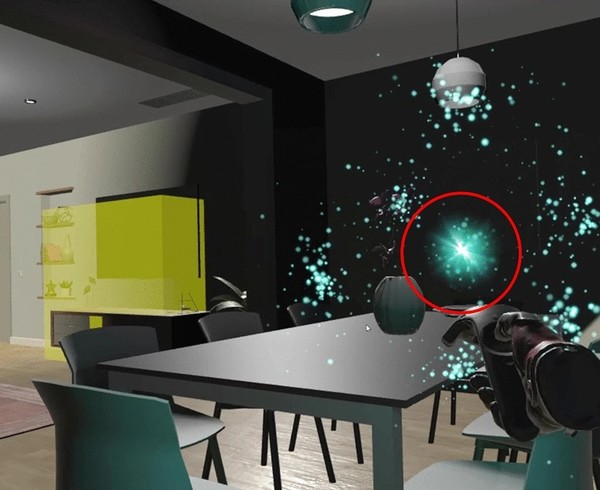 During the trial, subjects repeatedly grabbed an "avatar" that emitted tinnitus sounds in four different virtual environments, including a bedroom, living room, and restaurant, and moved it to a designated location. in one to two weeks. Consequently, 12 out of 19 patients reported an improvement in the Tinnitus Disability Inventory (THI). Additionally, it decreased the Pittsburgh Sleep Quality Index (PSQI), suggesting that this method is effective in relieving symptoms, according to the hospital.
Additionally, the participants' electroencephalogram (EEG) captured increased activity in a specific area of ​​the brain compared to before the program. Subsequently, this indicates that a follow-up study should be conducted to determine how the brain could be responsible for the tinnitus, the hospital said.
"Virtual reality has recently been used in many clinical sites because it can effectively implement situations that are difficult to set up in the real environment," Professor Choi said. "I am delighted that the joint research with Principal Investigator Park Dong-heun and Professors Kim Ki-bum and Kim Sung-kwon of Hanyang University has yielded good results, a stepping stone to the development of various treatment methods. using virtual reality for patients with chronic tinnitus.